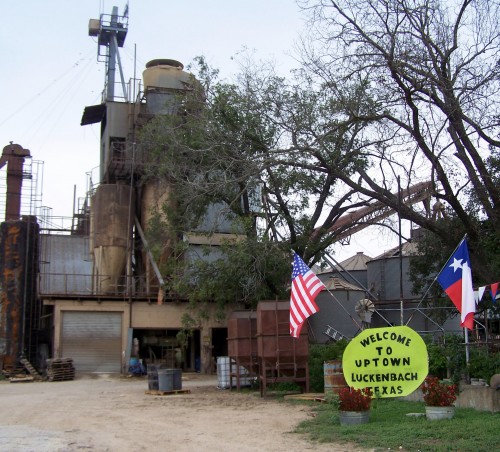 Uptown Luckenbach, as opposed to downtown Luckenbach, with the famed dance-hall and concert venue. There wasn't anything happening, much, that we could see.

There was a gift shop – well-signposted and advertised … but it seemed to be a self-service kind of place.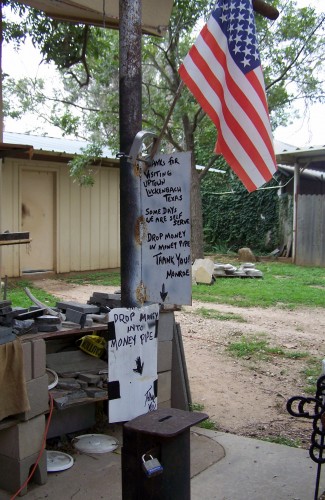 This afternoon seemed to be one of the self-service days. There was only one living being that we could see. Actually, two of them, but this was the only one that I got a picture of.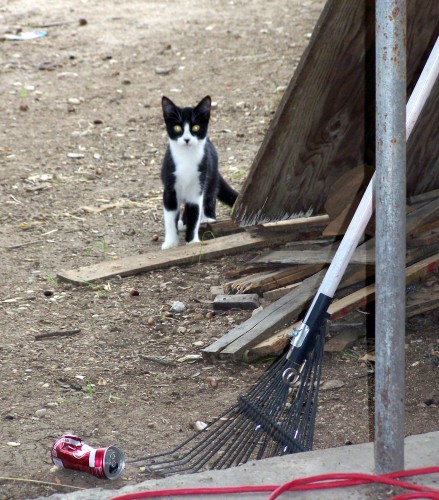 Uptown Luckenbach seemed to have a kind of 'Texas Chainsaw Massacre' vibe to it … so we drove on. Downtown Luckenbach seemed to be very lively, though – the parking lot was jammed. Ah, well. We drove through Sisterdale and came home. That was my Saturday – yours?