Last weekend we set out from the marina at a local park, shortly before sunset. The weather was good with a 2/3 moon that provided plenty of light. A breeze kept the bugs down.
We entered an upscale residential canal and stopped for a bite.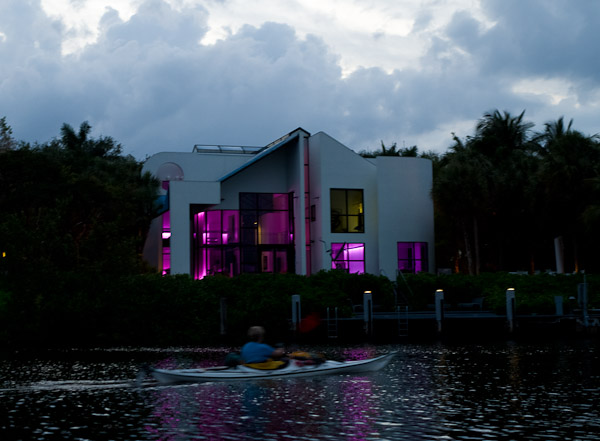 [More photos below the break.]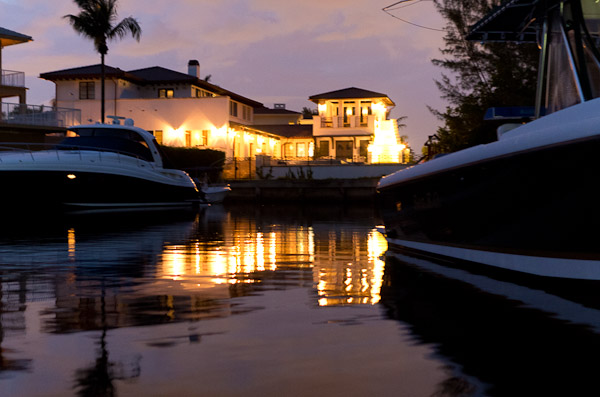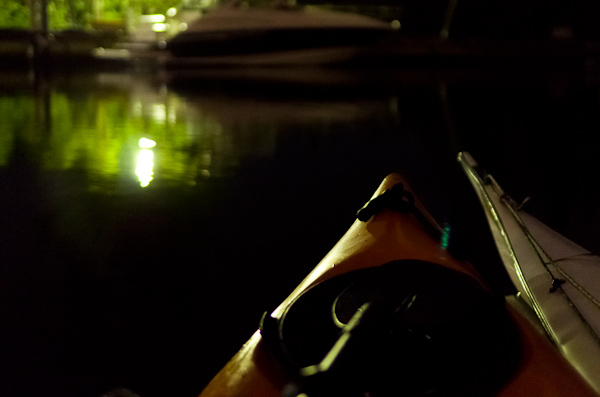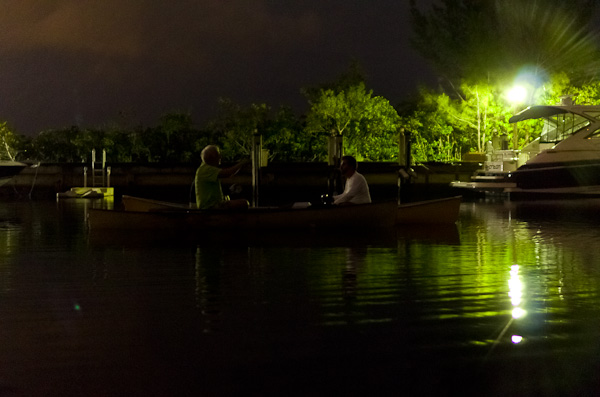 The canal is separated from the adjacent bay by several hundred yards of dense mangroves. Our plan was to create adventure by finding a path through these mangroves. Google Earth helped but it doesn't show the smaller channels, so some trial and error was involved. This was the fun part.
Into the mangroves.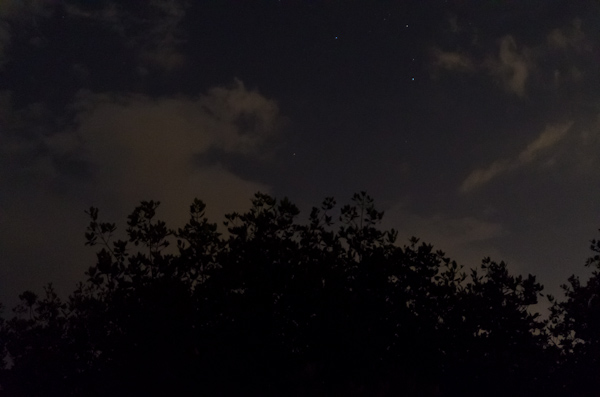 Checking GPS.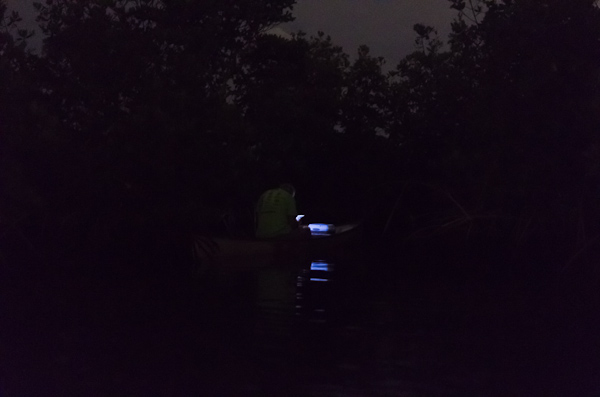 Looking ahead at the end of a mangrove blind alley. Whoops.




Backing away from the cul de sac. This is where canoes, which are symmetrical, have an advantage over kayaks.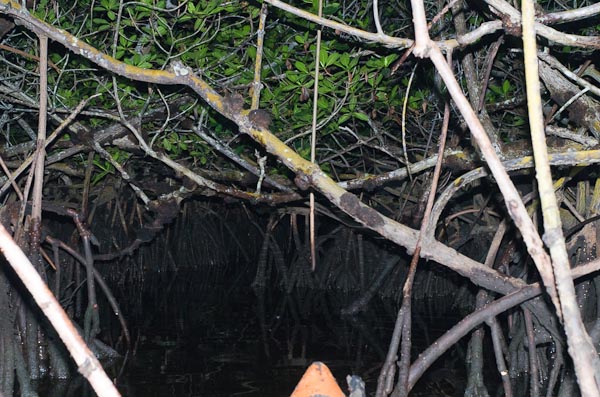 After a few minutes of backward motion we were able to reorient our kayaks in a small area where the channel became a bit wider. Happily the water was very shallow. (You can't see it because of the flash but there was enough moonlight to get around easily without lights.)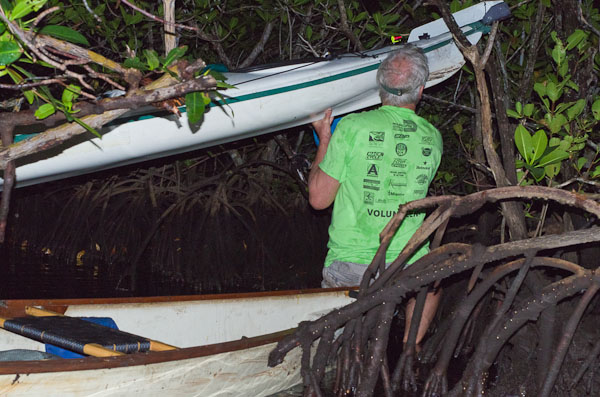 Eventually we found our way to the bay and floated for quite a while before we returned to the marina at upper right. Our second floating picnic of the evening was very pleasant. A fun night overall.