Posted by Chicago Boyz Archive on November 3rd, 2014 (All posts by Chicago Boyz Archive)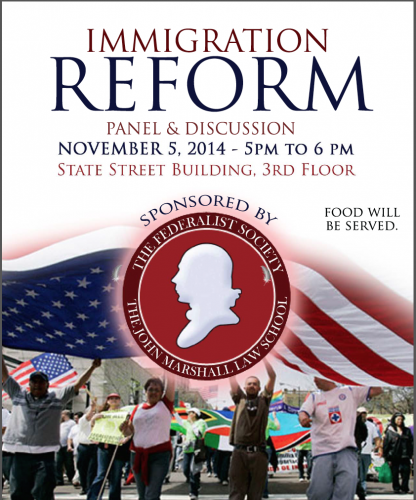 Mike Lotus will participate in an Immigration Reform Panel & Discussion at John Marshall Law School Federalist Society, November 5, 2014, 5:00 p.m., State Street entrance.
I am looking forward to the discussion.
Note the critical language: Food will be served.
Drink may be imbibed afterwards, as well.