Posted by Sgt. Mom on April 4th, 2015 (All posts by Sgt. Mom)
in San Antonio's La Villita this afternoon. What beverage ought to be drunk in celebration from these goblets, and by whom?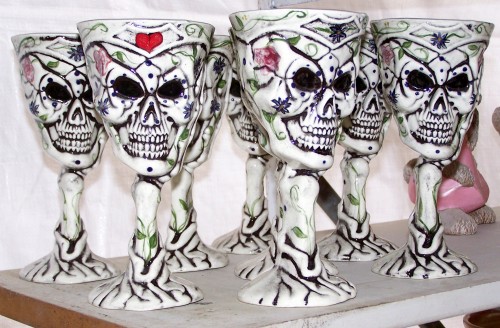 I would suggest that the owners of Memories Pizza drink the delicious tears of the internet lynch mob from these goblets, but I am open to other suggestions. Your thoughts?
(Yes, this is reflecting the Dia de Muertos artistic tradition. It's another Texas thing which likely seems rather … strange to the initiated. My daughter has an enameled belt-buckle of a pink sugar skull, ornamented IAW [In accordance with] that tradition.)