On August 18, 1945, in a second day running of violations of the Potsdam cease fire, fighters of the Imperial Japanese Navy attacked American B-32 Dominator bombers on photo reconnaissance missions over the Tokyo area. During these attacks the last American serviceman to die in combat during World War 2 fell.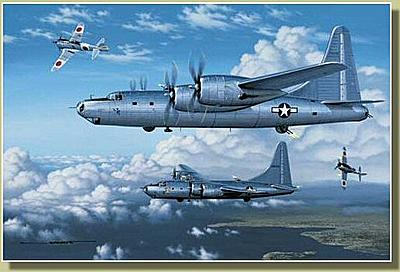 Stephen Harding's book LAST TO DIE: a Defeated Empire, a Forgotten mission, and the Last American Killed in World War II
describes in a prologue, seven numbered chapters and afterword, with index, bibliography and copious footnotes the ill-fated mission that lead to the death of Anthony James (Tony) Marchione, an Italian-American gunner-photographic assistant, over the skies of Japan.
The prologue sets up why Stephen Harding wrote the book, the first two chapters are biographies of Tony Marchione, how he came to his unit — the 386th Bombardment Group — for the mission, and a thumb nail history of the trouble plagued B-32 Dominator super-bomber's development and combat history. The B-32 was a back up "Very Heavy Bomber" (VHB) to the B-29 Superfortress that USAF documents would not even admit was a "VHB" design post-war!
Chapters Three through Five are the set-up for and a description of the desperate fighting action that saw Tony Marchione killed by a 20mm shell while giving first aide to two other B-32 crewmen wounded in an earlier fighter attack on his B-32 plane, tail number 578.
Chapter Six focuses on General MacArthur's wisdom in not launching immediate retaliatory strikes on the Japanese. Thus allowing The Emperor and his loyal retainers to shut down numerous mutinous air units, to include the IJN air bases where the fighters that killed Marchione were based.
Chapter Seven has the grim details of the notification of Tony Marchione's next of kin and the mechanics of getting his personal effects, and eventually his body, to his small-town Pennsylvania home for final funeral services in 1948.
All in all I found the book satisfying both as story telling and as a foot-noted history. It has my strong buy recommendation.