This column is adapted from a recent e-mail from Ryan Crierie that is reposted here with his permission.   It is the tale of how almost everything that could go wrong, did go wrong, on the day Nagasaki was nuked.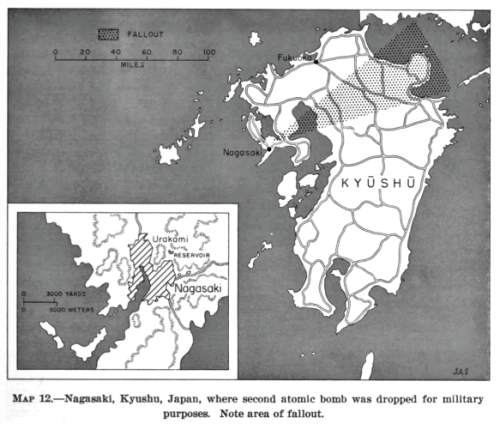 This is a U.S. military map of the radioactive fall out caused by the nuclear strike on Nagasaki.  See the pattern of black dots upper right.
And make sure to read through the P.S.  There is a historical "What If" stinger waiting for you there.