Posted by Michael Hiteshew on March 26th, 2016 (All posts by Michael Hiteshew)
From Real Clear Politics: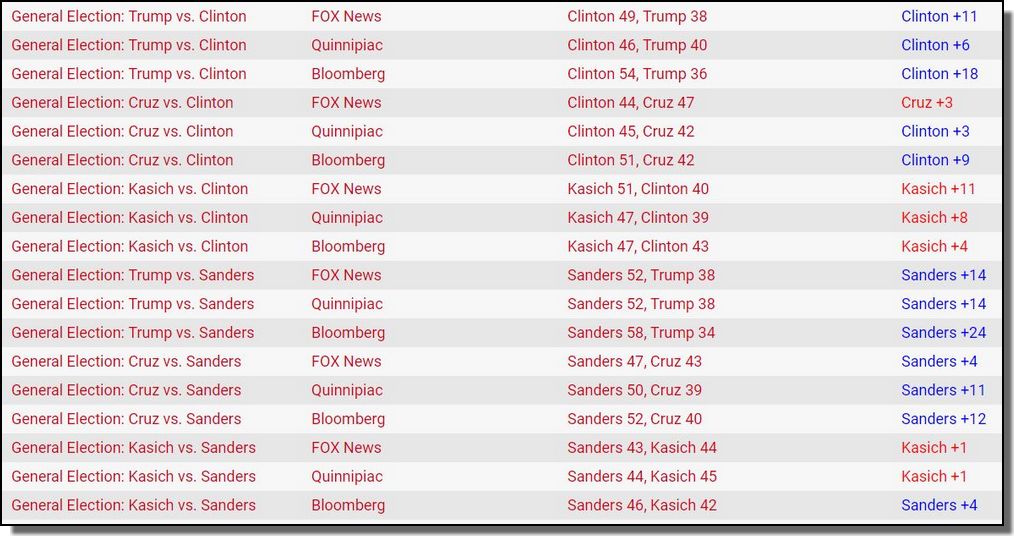 Assuming the above is reasonably accurate, the country has definitely moved Left in its preference for presidents. It's interesting that Kasich does best as the Republican nominee and Sanders does best as the Democrat nominee. That may be the indoctrination effects of the MSM and the schools showing itself, especially as more young people indoctrinated their entire lives mature to voting age. It's also possible it may reflect the poor state of the economy and more people looking to government for assistance.