Posted by Jonathan on November 23rd, 2007 (All posts by Jonathan)
Little did he know that his last three fillets would end up in a Thanksgiving meal. And what a meal it was. I salute his memory.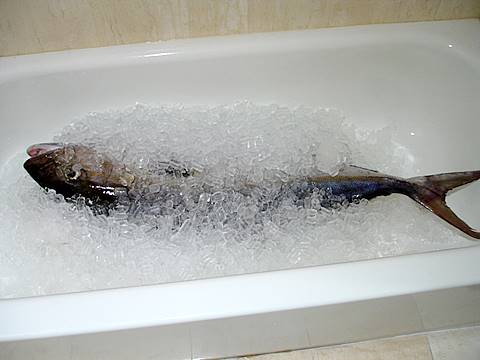 Sole on ice.
And finally, a word of thanks to
Dan from Madison
, blogger and fishing guide extraordinaire, who
made it all possible
.
Urp.