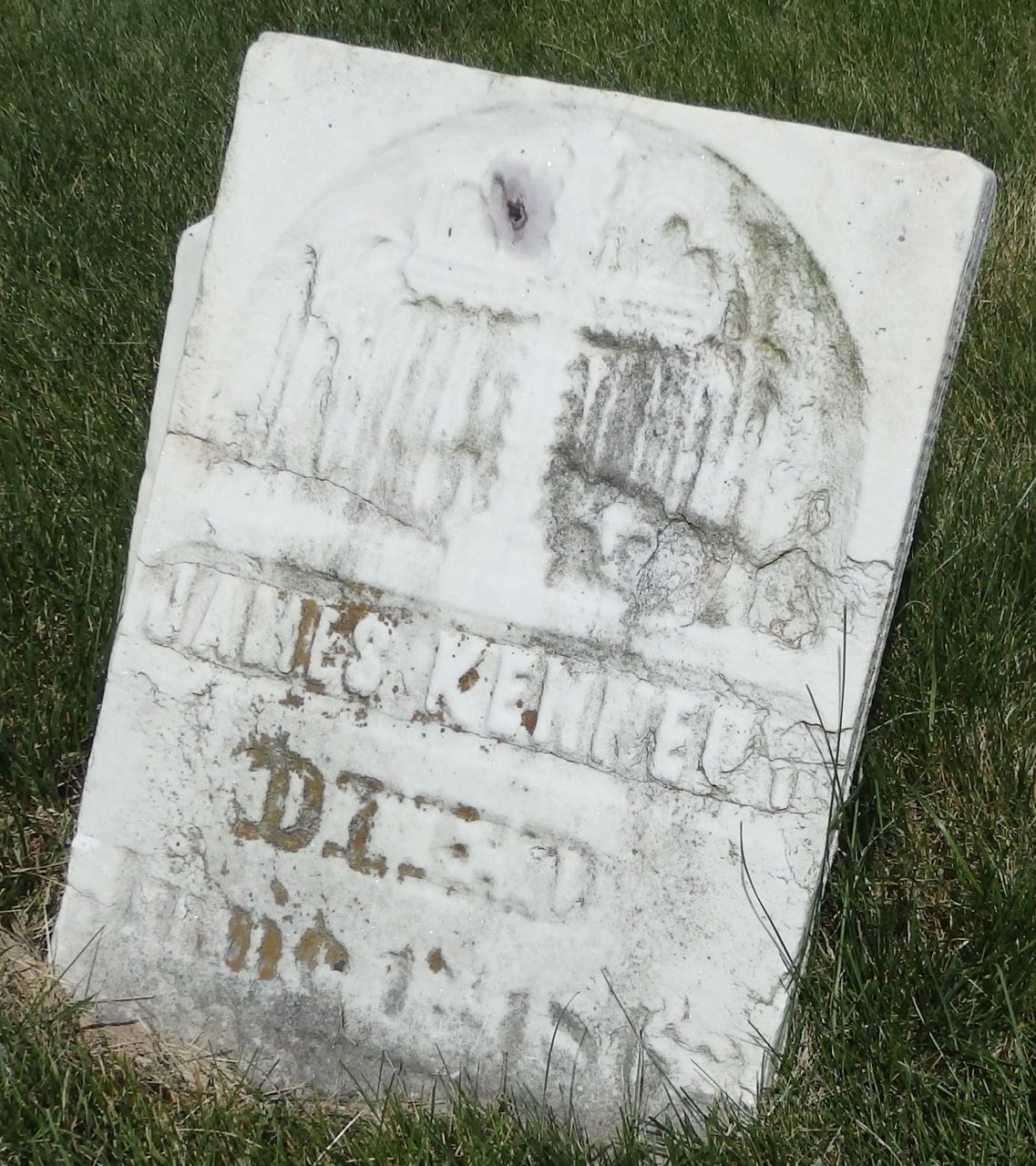 In 1863, two of my ancestors, brothers of my great grandfather, enlisted in the 55th Illinois Volunteer Infantry. Company G was recruited from La Salle County and my two great great uncles enlisted on August 6, 1861.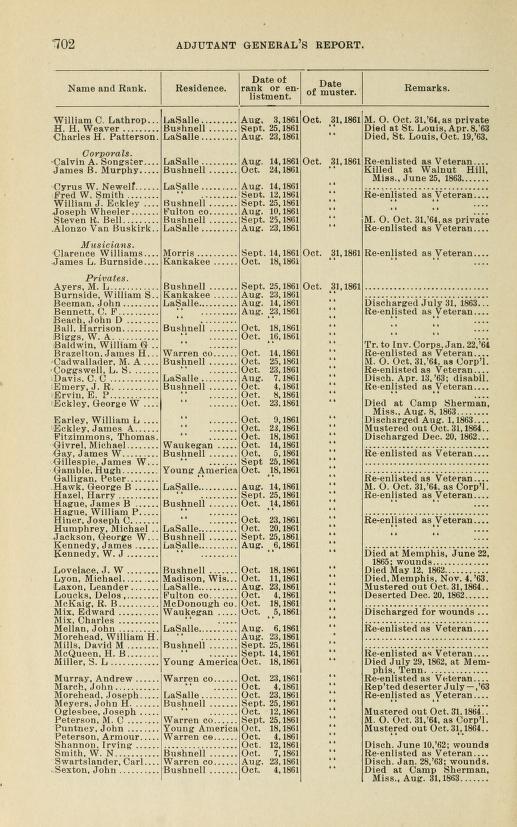 They enlisted at Camp Douglas and then were transferred to Benton Barracks, Missouri.
When they were transferred to St Louis in December 1861, there were already 50 men ill with measles, which was to take the life of James Kennedy later. Soon after their arrival, their new commanding general arrived, William T Sherman. There were rumors that he had been relieved of command in Kentucky and was crazy. All looked at him with curiosity. He wore no uniform or decoration. The 55th followed him throughout the war until the Grand Review in 1865.
The Story of the Fifty-fifth Regiment Illinois Volunteer Infantry in the Civil War, 1861-1865 has been used as an e-book for some of this story.
The battle of Shiloh was clearly a surprise attack which was not anticipated by either Sherman or Grant. The 55th was in the thick of the fight along with the 54th Ohio and both stood their ground well. William Kennedy was unwounded and subsequent letters to his wife described the battle from the point of view of one who was in it.
Sometime in 1862, James contracted measles and suffered some sort of brain damage that left him unable to complete his service and he died as a consequence during June of the next year.
The Battle of Vicksburg began with a series of maneuvers through the swamps and bayous, some of which are described in William's letters to his wife. On May 18, Grant authorized an attempt to take the city by storm but the Union soldiers were repulsed. On May 22 he repeated this attempt and here William Kennedy was wounded in the elbow. He wrote his wife that he had been wounded but it was not serious and he would be evacuated to Memphis once the more serious wounds had been taken there.
Floating Hospl Nashville
Near Vicksburg
May 17th 1863
Dear Wife,
I take this opportunity of writing you a few lines to inform you of my health. I received a wound in my left arm but it is doing well and I expect to go home as soon as the rush is over, they are not taking any up the river now but the worst cases, you need not worry about me for I am in a good place and when I go up the river I may have to stay at week or two before getting a chance to go on home. I received two letters from you while on the Black River on Sunday night and on Monday we established our lines around Vicksburg, we had them completely surrounded before there was a gun fired. The action commenced on Tuesday and had been kept up ever since. Sometimes very hard fighting and sometimes light. I was wounded on the 22nd while getting supplies to the Regiment. I was sent to this Hospital by way of the Yazoo and arrived here the night of the 23rd with about 350 others, the rest of the Lasalle boys were all safe the last I heard from them hoping these lines may find you in good health I bring this to a close from your absent
W.J. Kennedy
P.S. do not worry or fret about me for I am doing well and will go up the river in a few days
He died on June 2, 1863.