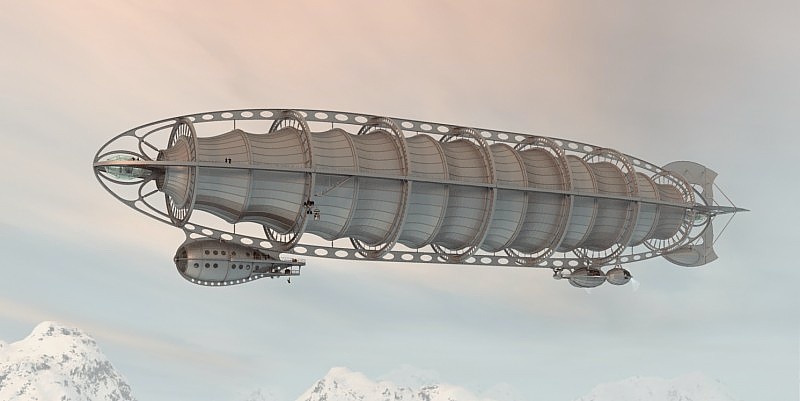 A Vacuum Airship
I love this stuff.

Lighter-than-air craft such as blimps and zeppelins float by reducing their total mass below that of the mass of the air they displace. Conventionally, filling a lightweight container with hot air or the low density gasses hydrogen or helium lowers the mass enough to raise the entire vessel. However, the theoretical best means of reducing mass would be to use a vacuum contained in a very lightweight container.
This site is in russian but it does look like somebody put some thought into what such a vessel would actually look like. This is one of these ideas that makes ears of geeks perk up. It just seems so counterintuitive that you could use literally nothing to lift something into the air.
IIRC, the actual efficiency you could get over helium would be only about 18% so no one is likely to build one for any reason other than to say that they did so.
But hell, I would kill to be able to say that I did.