It has been a while since I posted an entry in my "Games of War and Peace" series, but I just came across a quote in Stephen Ulph's Towards a Curriculum for the Teaching of Jihadist Ideology that brought back memories…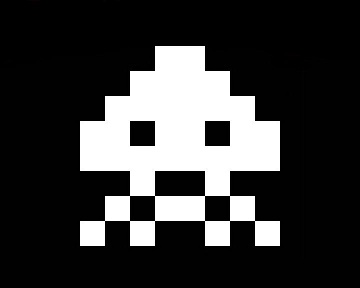 The epigraph to Ulph's Introduction quotes from Rosie Cowan and Richard Norton-Taylor's piece, Britain now No 1 al-Qaida target – anti-terror chiefs from the (UK) Guardian of 19 October 2006, and I've added a couple of earlier paragraphs for context:
Even though the police and M15 have disrupted terror plots and groups influenced by al-Qaida, they describe the networks as very resilient.

They say there is a frightening number of young men willing to step up and replace those who have been arrested or gone to ground.

"It's like the old game of Space Invaders," said one senior counter-terrorism source. "When you clear one screen of potential attackers, another simply appears to take its place."
I don't think there's a deep strategic insight there, the way there may be with Mao and the game of Go, although the question of what drives the continuing recruitment of those young men is an important one.
But I'd like to ask — what other game-related insights do you find of value in understanding contemporary jihadism?