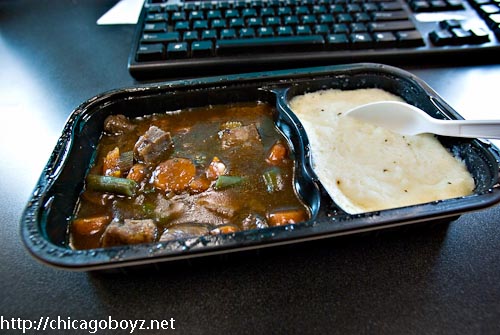 "Blog what you know about," say the Internet yentas, and for once I am following their advice! Years of painstaking research yield the following observations…
BOX MEALS
Healthy Choice: Generally tasty, low in fat, the bigger meals are a good value if they go on sale. The apple- and cherry-cobbler desserts are a nice touch.
Health Choice Cafe Steamers: Some of these — Whiskey Steak, Chicken Marsala — are very good. A bit on the meager side.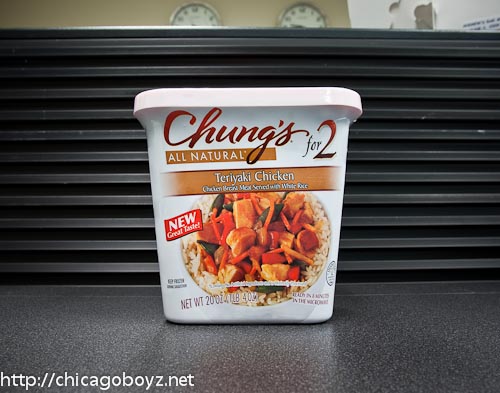 Weight Watchers: Good quality but too small. Many have fewer than 200 calories, which puts them more in the after-dinner-mint category.
Kashi: Careful! The conventional flavors such as Chicken Florentine are OK. High-quality ingredients. Unconventional and vegetarian dishes tend to be wildly overseasoned. There's a strong odor of political correctness in all of this, as if putting a lot of cumin and black pepper in faux-indigenous Latin American dishes ("Mayan Harvest Bake") in brown post-content cardboard boxes makes them taste better.
Marie Callender's: Good in a meat-and-potatoey way. Favorites include beef tips, pasta medley, and sweet-and-sour chicken (best ratio of calories/$). Caution: The girl in the box illustration may be a space alien. Also, watch out for hidden bacon if you care about such things.
Stouffer's entrees: Stuffed peppers. Need any more be said?
Swanson Hungry Man Dinners: Avoid.
Any microwave pizza: Ditto.
Michael Angelo's Frozen Dinners: The high-fat champ. Really heavy, salty and satisfying. The "shrimp scampi" dinner is full of butter and tastes great. Any of the dishes featuring Parmesan cheese is also good. I don't buy them anymore because they put me to sleep.
Banquet Turkey Meal: A couple of slices of pressed turkey meat, mushy bread stuffing, starchy gravy, runny powdered potatoes. Yet at a mere buck and a quarter each ($1 on sale) they have a certain charm. The peas are surprisingly good too.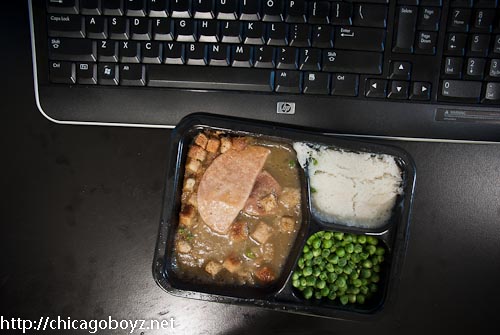 Chung's for 2: Eh. The chicken fried rice was nothing special and required too much "microwave for 3 minutes, then stir, then microwave for 3.4 additional minutes" bullshit. Get real. If we want to put any work at all into preparing a meal we'll cook something good from scratch.
MEALS IN A BAG
(Some of these are OK. All are overpriced. I only buy them when they're 2-for-1.)
Contessa: Not bad. Good vegetables. Sauce isn't too heavy.
Bertolli: The best bag meals to my taste. Good variety of interesting flavors. Almost like real food.
Birds Eye Voila: Marginal. I think they provide the heavy sauce-in-a-pouch to inflate the calorie count. It might be worth it if the sauce didn't taste like generic Kraft bottled dressing.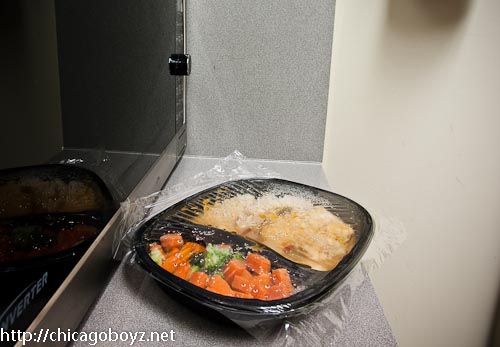 Feel free to add your own observations in the comments!