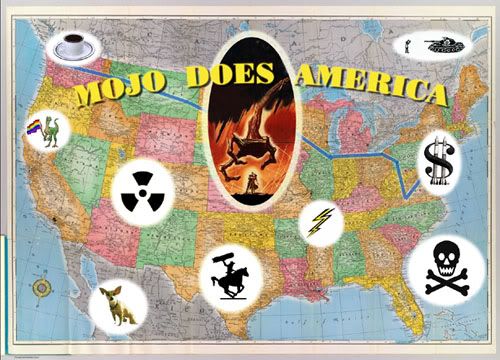 Today marks the beginning of what looks to be a fine summer road trip. Starting from my homebase here in Seattle, I'll be accompanying my stalwart comrade and former co-blogger, Commander Cornflake, on a great cross-continental trek.
My destination: Washington D.C.
As a service to you, the fine Chicago Boyz reader, I shall endeavor to document this journey (internet access permitting) as I avoid the dangers of the American wilderness and outwit a countless stream of communist saboteurs.
Talk to you soon…