Following the great kayaking challenge of 2012, my friends invited me to join them on a paddling day-trip in Manatee Bay, not far from Key Largo.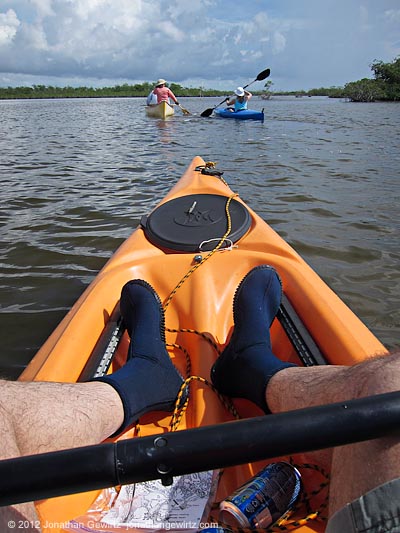 This time I brought a map, compass, large supply of food and drink, sunscreen, bug spray, extra clothes, toilet paper, etc. Also a more comfortable kayak.
Here is the route. We started at South Dade Marina (a great place to leave your car for a day's paddling), went SE down the Glades/Aerojet canal, and then followed the dotted lines NE through the shallow lakes and then down to the beach at Short Key.
We hung out at the beach for a few hours and then headed straight back across Manatee Bay with a tailwind. The day's trip was about 7 miles and one of our group recorded most of it on his GPS.
It was a fun day. Aside from a period on the beach when I ate too much and had to lie down for a while, there was much less adventure on this trip as compared to the last one. This could be good or bad depending on how you look at it.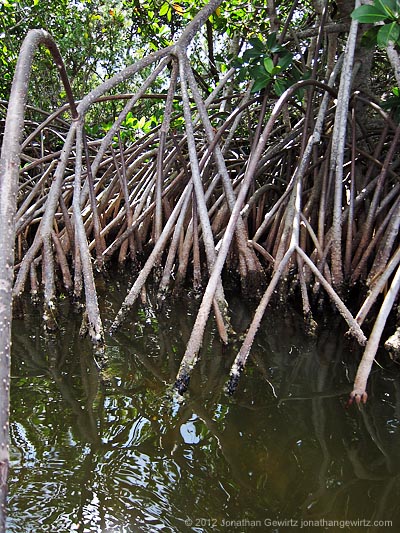 Scenic Mangroves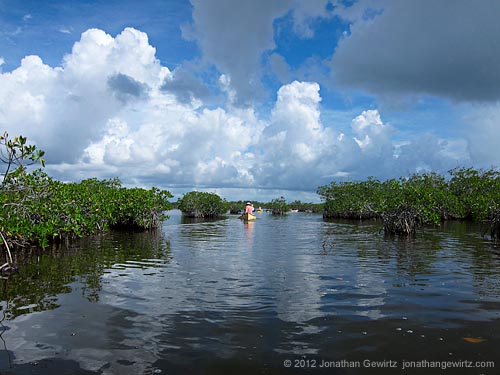 Shallow Lakes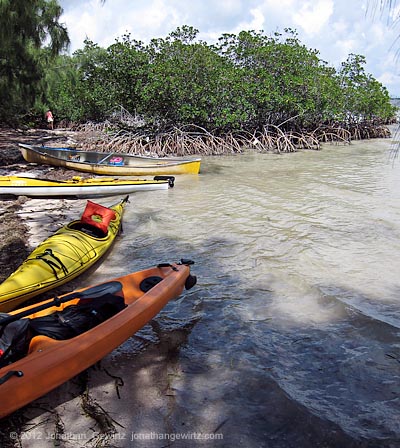 Beach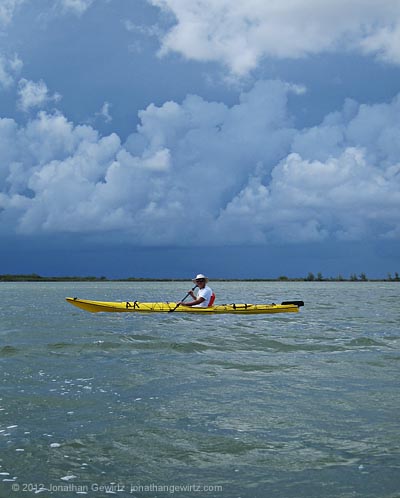 Crossing Manatee Bay