Posted by Jonathan on October 4th, 2013 (All posts by Jonathan)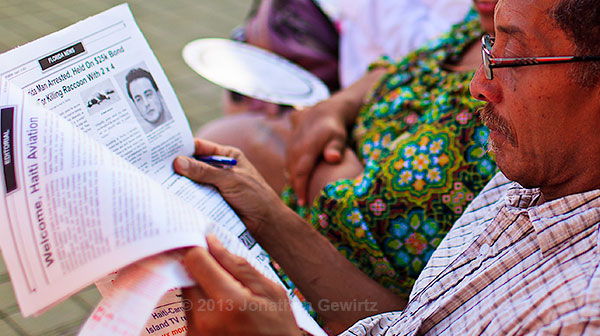 Chicagoboyz keep abreast of current events.
2 Responses to "True Crime"
Bill Brandt Says:
October 4th, 2013 at 10:53 am

Must have been a slow day for crime if a man is arrested for killing a raccoon with a 2×4 is a major column.

Reminds me of a slow day in San Diego – when the news anchor – in a solemn voice, gives the "hook" "toilets overflow at county jail – details at 11″

Sgt. Mom Says:
October 4th, 2013 at 4:59 pm

I can beat that, Bill. It was only the lead story (with picture in the local news section) of the Ogden, Utah, paper – but the story was about the massive, 21-23 foot long tree root that some Rot-o-Rooter guys had pulled out of a water main while unplugging a drain-pipe. The picture of the root spread across a parking lot, IIRC was three or four columns wide. It was a REALLY slow local news day. I don't think the root had even contributed to any overflowing toilets in the local hoosegow.