Posted by Jonathan on November 7th, 2014 (All posts by Jonathan)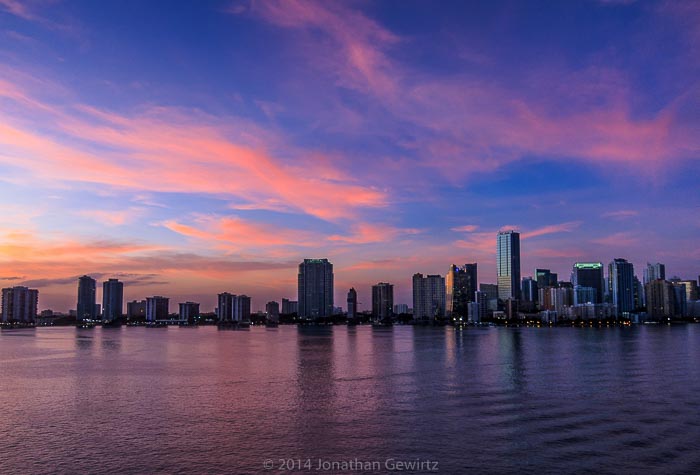 3 Responses to "Red Clouds"
Mike Cunningham Says:
November 7th, 2014 at 11:10 am

So where are all these unsettled and worried shepherds, and why are they not checking the weather on the television or online?

Jonathan Says:
November 7th, 2014 at 11:09 pm

It's evening. The shepherds are chilling on their boats.

Philip Sells Says:
November 15th, 2014 at 12:10 pm

A sort of eerie beauty. I say eerie because it's a little odd to me to think about natural beauty juxtaposed with the big city. And because I don't recognize this skyline, it makes the scene seem a little more strange.