I guess we'll need to keep replacing R's and D's with Tea Partiers until there's too few of The Beholden to do this any longer. It's gonna be a long fight.
And after passing that bill yesterday, I received this email today: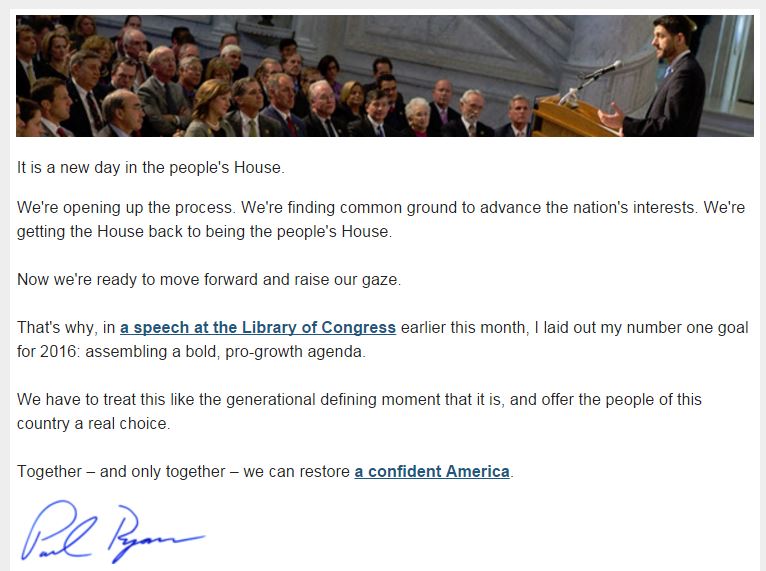 It included a link to this video:
The email also links to Speaker Ryan's website, where the email and video are posted, and where the comments appear uniformly negative. There exists the very same disconnect and denial of reality between what's written at the top of this email, and the Omnibus Bill, as can be found in any speech by Barack Obama or Hillary Clinton.
It is a new day in the people's House. ~Paul Ryan