The storm should continue till around midnight tonight. Tomorrow is the Big Digout. Below is a shot of my deck, where I measured 18″ at noon on the flat (not drifted) area: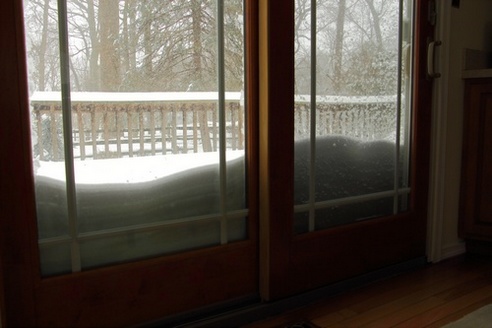 Update: I measured 22″ on my deck at 4:30 PM. It's still snowing hard and we have another eight hours to go!
Update: I measured 23″ on my deck at 11:00 PM. The snow is finished and even the wind has stopped, so the storm is over. The weather predictions were spot on for this storm. They're getting much better at this sort of thing than they were a few decades ago. I mildly startled a young, lone deer in my yard when I opened the door to measure the snow. He looked up from nibbling on one of my bushes, looked at me quizzically and focused his ears toward me. I think he's a young stag that got booted from his herd by the dominant stag. I've seen him out there alone many times. He doesn't have a lot of weight on him, so I wonder if he's going to survive the winter.
One of my daughters sent this photo as sign of moral support. She promised to have another mai-tai in a coconut while basking in the sun and thinking about me shoveling snow for hours tomorrow. What more could a person ask for? How thoughtful!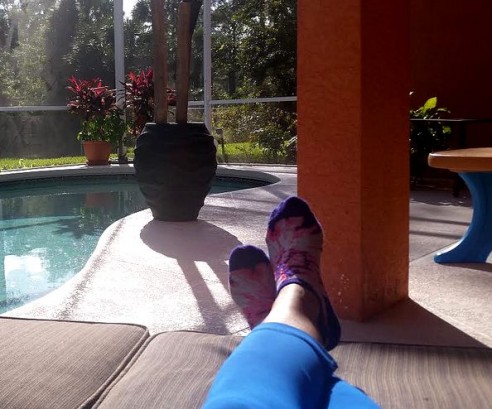 Here's a cross section across Maryland, starting at the Atlantic coast and moving west across the Eastern Shore, across Chesapeake Bay, into the piedmont then into the Appalachians. The heaviest snows were predicted for the piedmont.
On the Atlantic coast looking across the bridge to Fenwick Island and Ocean City: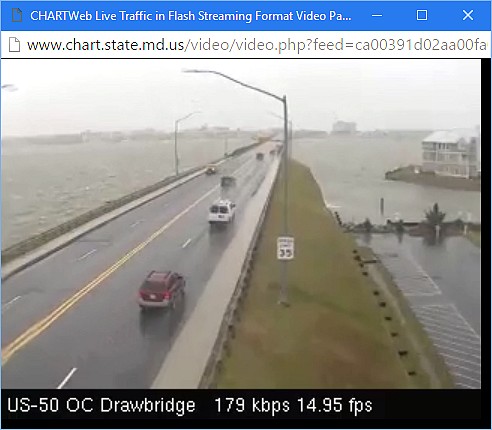 The Eastern Shore, which is the peninsula between Chesapeake Bay and the Atlantic: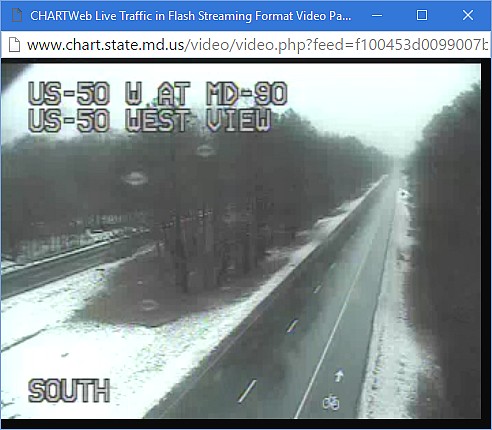 A secondary road just entering into the piedmont: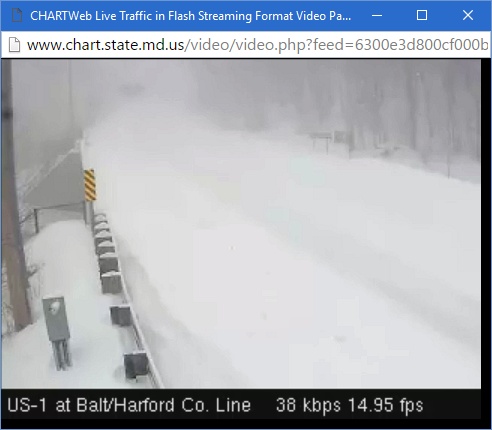 Interstate 70 north and a little west of my house. There's a major highway under there somewhere: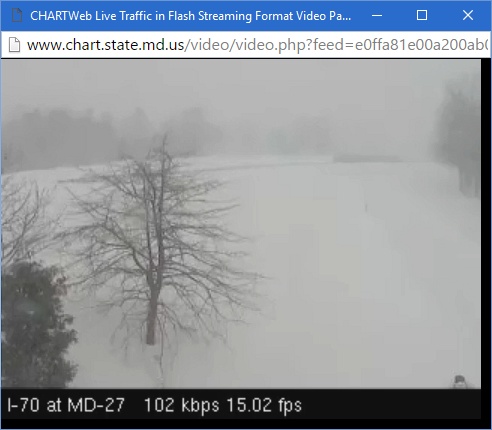 US 40 in the Appalachians in Western Md: The snow has just about buried the guardrails: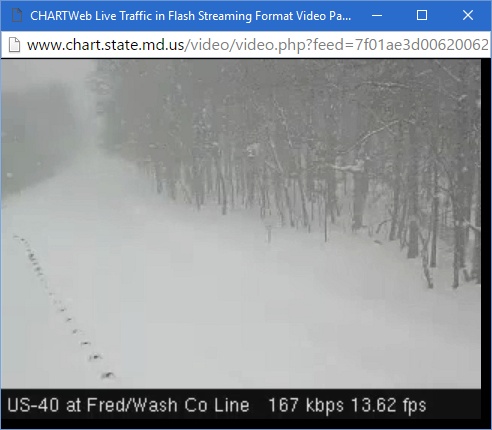 Water acts as an amazing temperature moderator because water molecules are elastic. They expand when absorbing heat giving them the ability to absorb a lot of thermal energy. When the air temperature drops they contract and give that excess energy back into the air.
As an aside, I know that Jon, trapped on Biscayne Bay in Florida, is deeply disappointed he's going to miss the chance to take out his toboggan and come back to hot chocolate and cookies.