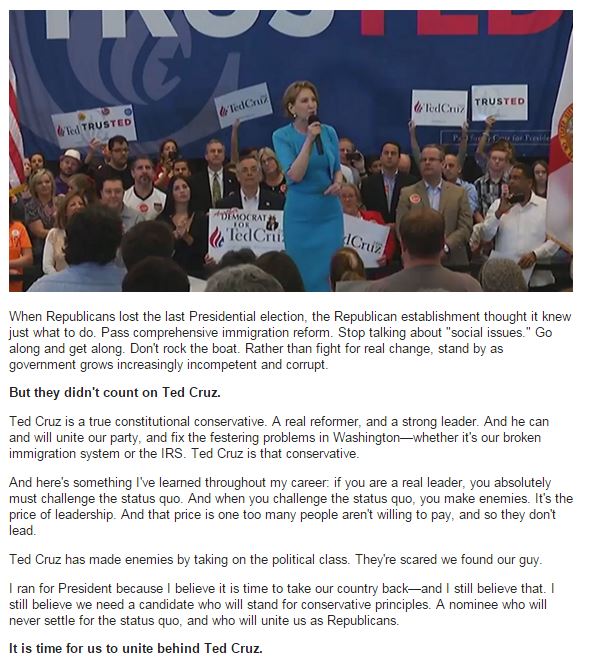 Here's the truth: Donald Trump and Hillary Clinton are two sides of the same coin. Trump has made billions buying politicians and their influence, and Hillary Clinton has made millions selling her influence to people like Trump.
That's why we need President Ted Cruz. Ted has spent his life protecting Americans' God-given liberties, and he always stands by his word.
I know Ted, and he'll do the same as president.
Before I sign off, one last thing.
There is good news…in the most recent polls Ted beats Donald Trump by 17 points in a one-on-one race.
And Ted, unlike Trump, defeats Hillary Clinton in a one-on-one race.
Again, I need you now to help me support Ted Cruz. He is our best hope to return a true conservative to the White House and reverse the disastrous eight years of Barack Obama's presidency.