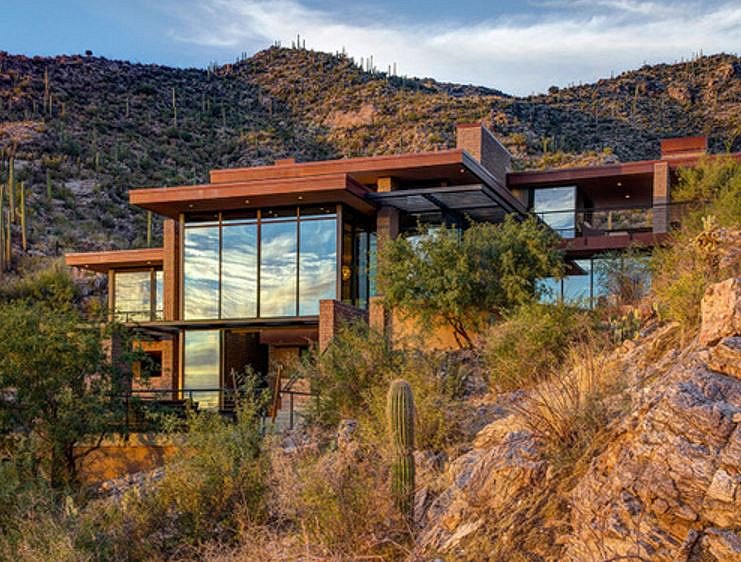 Nice mid-century modernist architecture from Kevin B. Howard Architects. These houses are in the $2 million plus category, and you can do a lot of cool stuff when you have that much money to play with. Regardless, this is really nice design work. I'd love to own one of these.
Santiago Calatrava, A Spanish architect, sculptor and structural engineer, has probably the most recognizable design style in the world today. He goes all in, and his designs tend to bring out the love it / hate it reaction in people. He's responsible for the design of the Transportation Hub in the new World Trade Center, which besides being way over budget, is evoking strong reactions. I think some of his work is stunning, like the The Milwaukee Art Museum above. I like the Serreria Bridge in Valencia as well.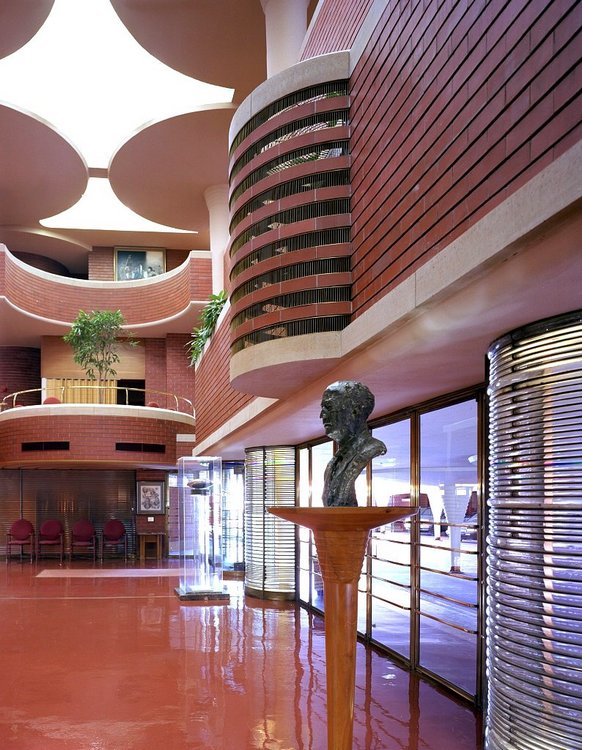 The Johnson Wax Building, designed by Frank Lloyd Wright in the mid 30's in a style called Art Moderne, still fascinates. Curved surfaces, brick, brass, tree shaped columns of steel and concrete, glass tubing, translucent ceilings and custom furniture of maple and steel.
Take a look at the room on the left here. Try to image conceiving this design – not just aesthetically, but structurally.