Posted by Jonathan on January 18th, 2008 (All posts by Jonathan)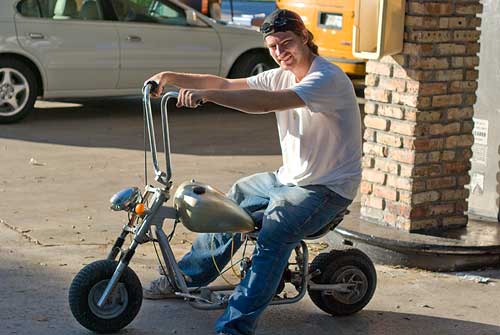 Chicagoboyz lead in fuel efficiency.
2 Responses to "New Developments in Environmentally Responsible Transportation"
Tatyana Says:
January 18th, 2008 at 9:48 am

This picture should be illustrating the hokku below

joe hill Says:
January 18th, 2008 at 11:29 am

Nice if you live in Seoul But in my part of the country, you are not allowed on highways with that. And I would advise wearing a helmet, even though it is not a Schwinn bike made in China). Good use of old lawnmower engine, though.