Posted by Carl from Chicago on 30th June 2013 (All posts by Carl from Chicago)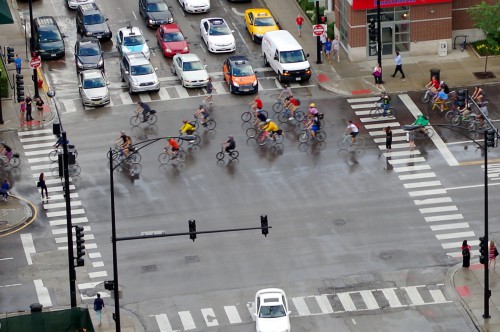 Last Friday Critical Mass rode in Chicago. I can see it from my balcony in River North – they are traveling Northbound on Lasalle Street. Next time I will try to get down there in person so I can get some of the characters Jonathan talked about down in Florida.
In true Chicago style I don't have to worry about bicycles because mine was stolen. The hilarious part was that the Chicago police employee actually came and dusted for prints. It definitely wasn't worth it because you can't get that messy fingerprint dust off your door jamb or anything else and God knows that no action was taken to find the perpetrators.
Posted in Chicagoania, Photos | 4 Comments »