A new museum of World War II is opening in London. Some anonymous nanny stater has taken the liberty of airbrushing the cigar from Winston Churchill's mouth.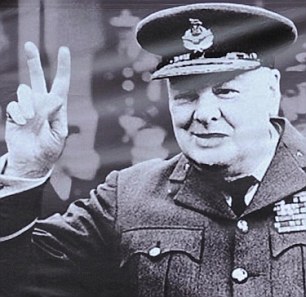 It isn't even a very good job as the whole lower left side of his face is distorted. The museum directors say they don't know who did it. It is a mystery but not surprising.
The FDR Memorial that was put up in Washington a few years ago, does not show FDR with his cigarette holder that was so characteristic of him in public. I gave a cigarette holder like that to my grandfather when I was a child. He loved it because it made him look like FDR.
The FDR Memorial shows something that was never seen in public when he was alive. He is shown in a wheelchair. He would never have allowed that but the modern nannies have to draw the last drop of sanctimonious pap from the scene.
Thus goes the slow decline of common sense and reality in our lives and those of our friends.