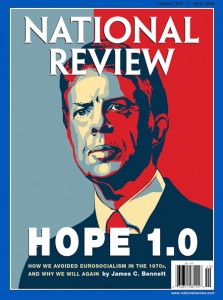 The current issue of National Review features an article by my future co-author Jim Bennett:
For decades, America had been on a course toward a more centralized society. But 1980 — with the arrival of Reagan and the departure of Carter — marked the point at which the nation reversed course. Thenceforth it would be headed in the opposite direction, toward a new vision of individualism and decentralism.
I have read Jim's piece in draft, and I strongly suggest you read it.