Dems picked up 2. They needed 3.
(Next week: 2 of their fleebaggers are up. Looks like we will get 1. )
$30 million of union dues down the rat hole.
An all out effort by the unions, by the Left, by the media, to undo an election, by all means fair and foul.
Fail. Massive fail.
The people have spoken. Again.
Get used to it.
Next: More rollback.
Here, there and everywhere.
Today Madison, tomorrow DC.
Today Wisconsin, tomorrow America.
I can see 2012 from my house.
Hope and Change? Meet the snake.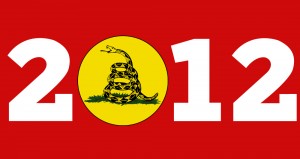 UPDATE: Michael Barone crunches the numbers. Despite everything, the Ds are weaker in Wisco than they were in 2008. This bodes well for the recall elections next week and any recall effort against Gov. Walker.
UPDATE II: Lots of good detail here. One of the GOP defeats was candidate-centric: The guy cheated on his wife and made an ass of himself. A loss is a loss, but that particular race was apparently not a referendum on much of anything substantive. The overall vote was 53/47 GOP/Dem. That is solid.