Posted by Lexington Green on August 26th, 2014 (All posts by Lexington Green)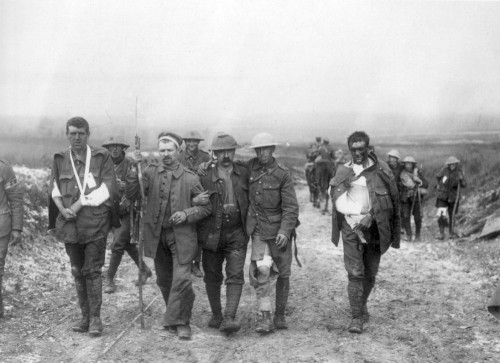 A friend asked for recommendations for books about World War I. I responded with the following list. I have read all of the books on the list. There are many books I have heard of and I am sure are good, but I only put ones I have read myself on the list.
Please list any favorites I have missed in the comments.
[Jonathan adds: Please also let us know if any of the book links don't work or if we have overlooked a link to a public-domain edition of any of these books.]
Memoirs:
Ernst Junger, Storm of Steel
— essential
Also by Junger, Copse 125
— a good addendum, depicting the German Army in the closing months of the war.
Erwin Rommel, Infantry Attacks
— pure nuts and bolts infantry fighting, zero philosophizing
Frederick Manning, The Middle Parts of Fortune
(also @ Project Gutenberg) — the enlisted man's view
Robert Graves, Good-Bye to All That
— classic, on every short list
Siegfried Sassoon, Memoirs of a Fox-Hunting Man
, Memoirs of an Infantry Officer
— very solid, not quite so literary as Graves
Sidney Rogerson, Twelve Days on the Somme: A Memoir of the Trenches November 1916
also by Rogerson, The Last of the Ebb: The Battle of the Aisne 1918
— both down to earth depictions
Herbert Hoover, the first volume of his memoirs has a section on the outbreak of World War I and his involvement in getting food into occupied Belgium. An unusual, informative and fascinating perspective. The book can be had for pennies (free here, or on Amazon
).
The novel by Joseph Roth, The Radetzky March
is very good on Austria Hungary up to the outbreak of the war. It is a great favorite of mine.
Posted in Book Notes, History, Military Affairs, War and Peace | 13 Comments »