Posted by Trent Telenko on 14th June 2013 (All posts by Trent Telenko)
One of the maddening things about researching General Douglas MacArthur's fighting style in WW2 was the way he created, used and discarded military institutions, both logistical and intelligence, in the course of his South West Pacific Area (SWPA) operations. Institutions that had little wartime publicity and have no direct organizational descendent to tell their stories in the modern American military. This is a huge problem for readers/researchers interested in World War 2 Southwest Pacific history because most modern historians have become like modern journalists. They both have lost the have lost ablity to do systematic record searches "outside the accepted narrative." And as my previous post "MacArthur — A General Made for Convenient Lies" made clear, MacArthur's historical narrative was written by his enemies.
A case in point of a 'here today and gone tomorrow' logistic institution was MacArthur's "Red Bull Dust Express", or more properly, "Motor Transport Command No. 1." Unlike the fabled "Red Ball Express" that trucked supplies to Patton's 3rd Army in it's dash across France. The efforts of the 3,500 African-American truckers in the racially segregated 29th and 48th Quartermaster Truck Regiment's to convoy supplies across the Australian Outback to a besieged Darwin, in the dark days of 1942, have been largely forgotten. Their story was hidden behind veils of wartime censorship, Mid-World War 2 American Army organizational restructuring and the post war demobilization.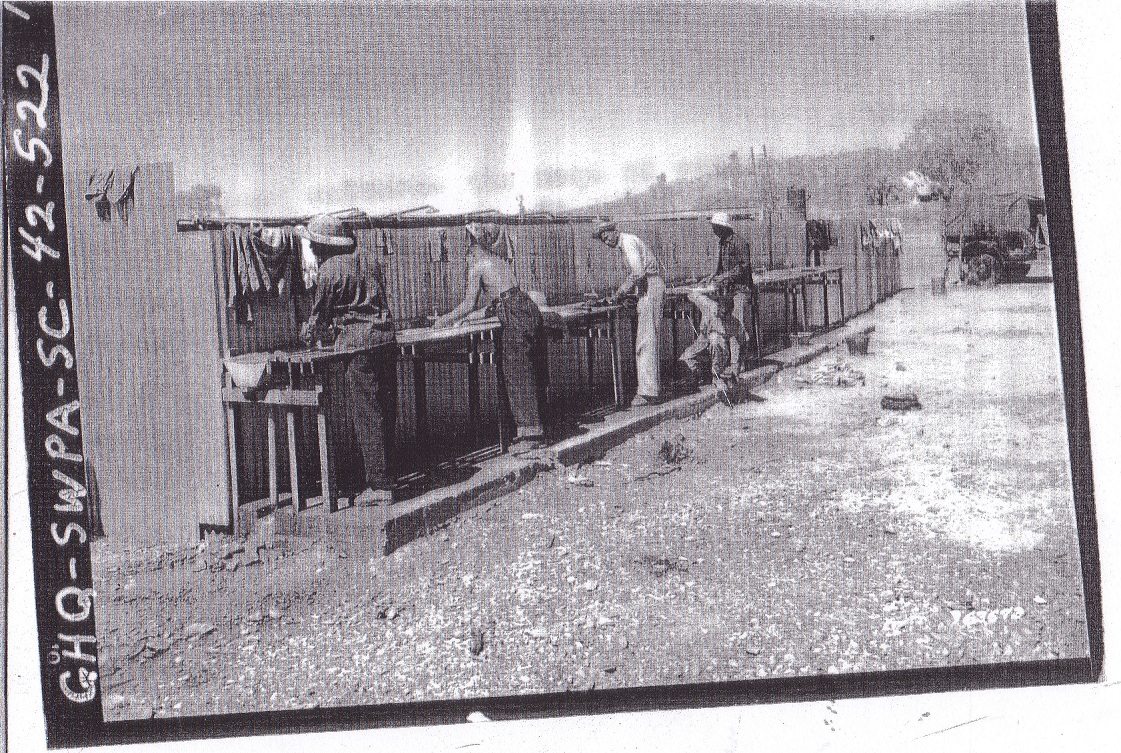 The African-American drivers of the 29th Quartermaster Truck Regiment taking a water break at Mt Isa, Australia
Posted in History, Military Affairs, Uncategorized, USA | 6 Comments »