We drove from Petersburg to Clarksburg West Virginia today. Not much change in the type of scenery from yesterday, but much more of it.
Here we are leaving Petersburg this morning: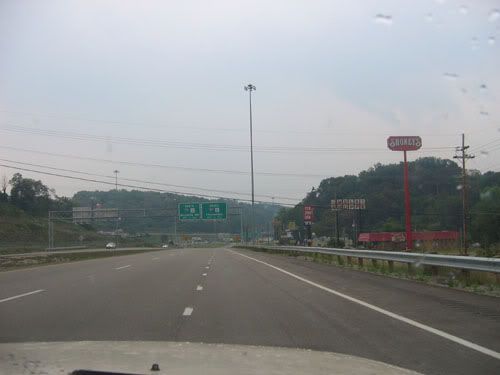 These sedimentary rock faces are very old. You can see the striations in the rock even in this lowered resolution photo. They were probably formed in a sea floor that existed before Europe slammed into North America ~250-300 million years ago, creating the once stupendous Appalachian Mountain Range. Cornflake claims you can find fossilized critters such as Trilobites fairly easy in these rocks: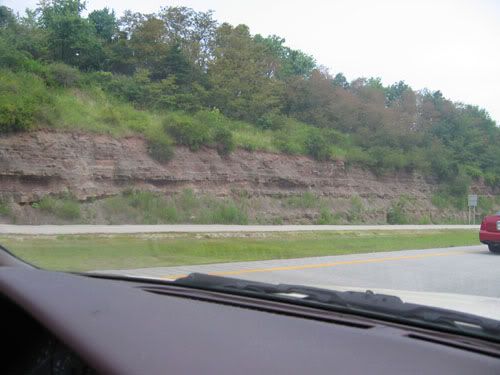 Gravel pit somewhere on State Route 50: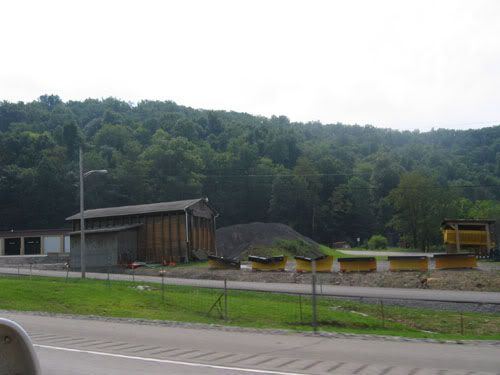 Yet another adult video store in the middle of nowhere. Huzzah for clean counry living, that's all Iíve got to say on it: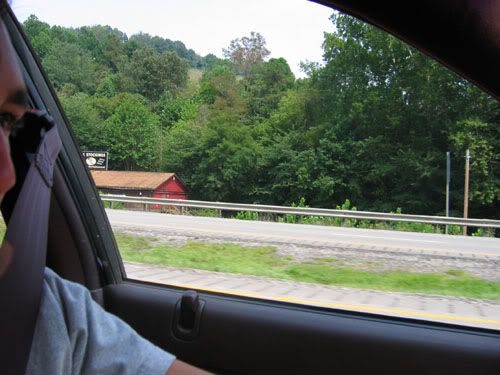 Within 200 yards of the porn shop, a very nice patriotic sentiment: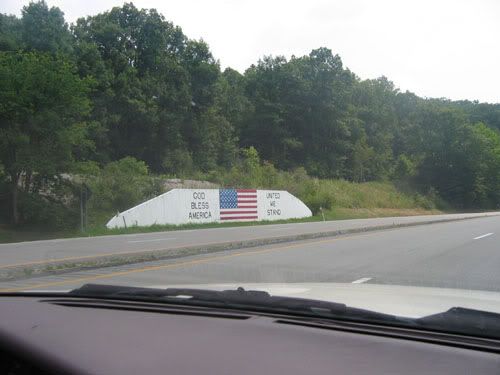 Dogs running wild on the highway: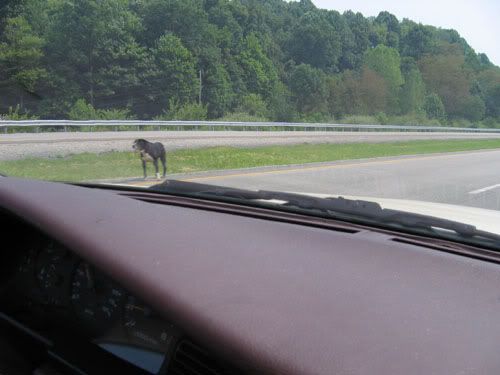 A neighborhood in Clarksburg, with very nice houses all lined up. This is where Cornflake's grandmother lives: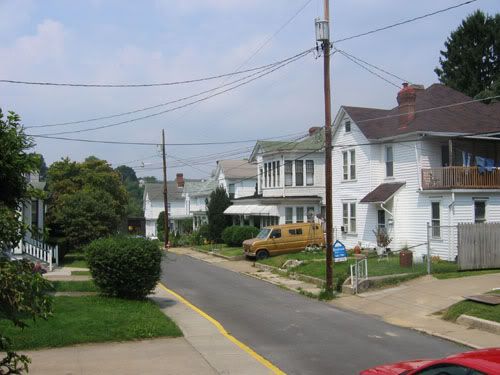 This kindly elderly woman bought us lunch, and engaged us in some nice conversation: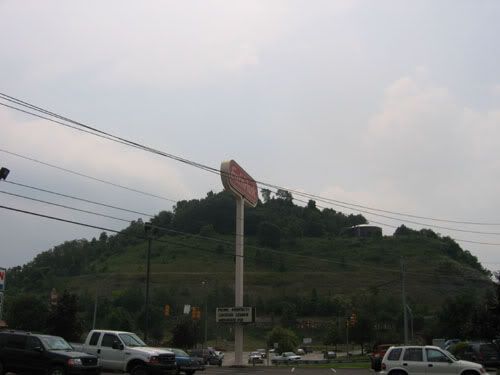 A farmhouse outside Clarksburg: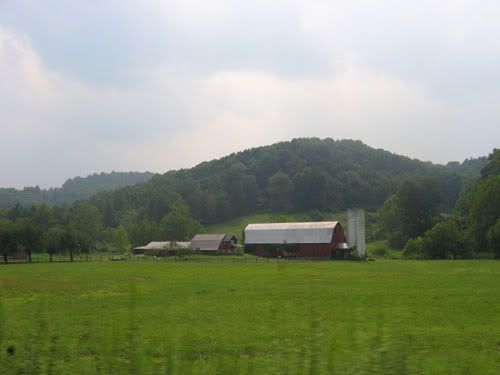 The forest is really, really dense out here: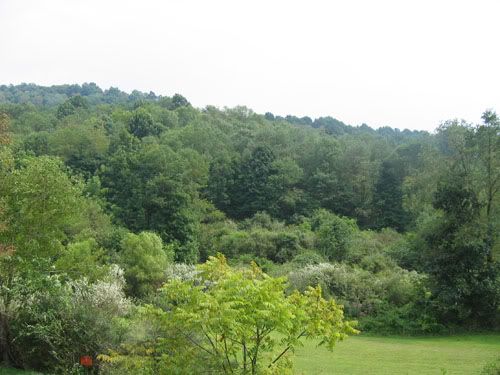 Lawn bowling with the family: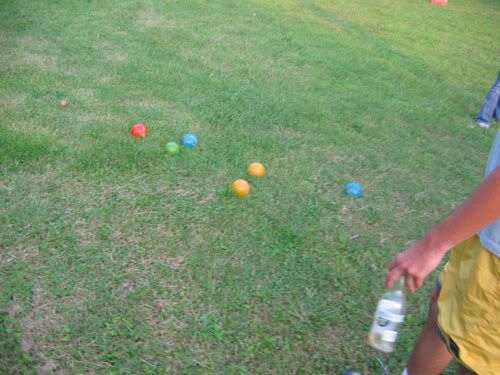 Out on the porch after dinner, enjoying the evening: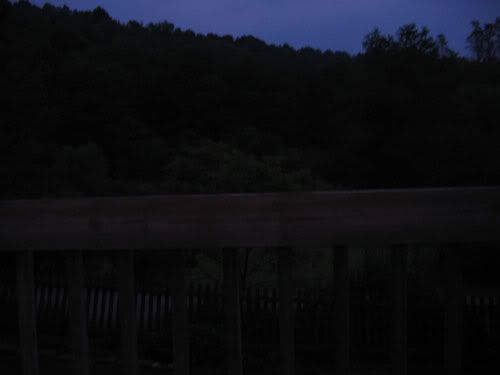 One of the biggest differences between here and back home, more than the forests even, is the noise at night from insects is loud. Really Really loud.
Fortunately, my digital camera (Canon A80), has some limited audio and video capabilities, which Iíve finally figured out how to use today. Once I get some better bandwidth again, I might upload some of them.
Till tomorrow…