Today would have been Milton Friedman's 100th birthday. None of us knew him personally but all of us, I think it is safe to assert, miss him, and the world is much the worse for his absence. עליו השלום – alav hashalom.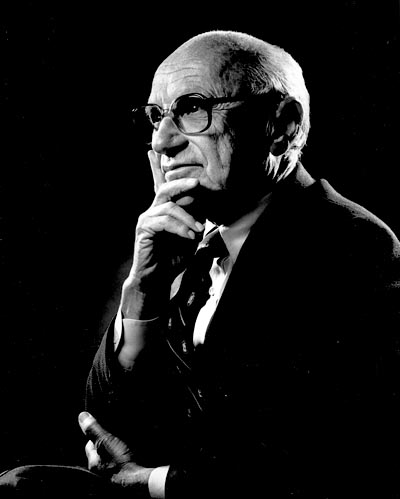 (Photo Credit: The Friedman Foundation for Educational Choice)
Stephen Moore's thoughts for the day are worth reading.
UPDATE: A good brief video from Reason.