Did this again last night.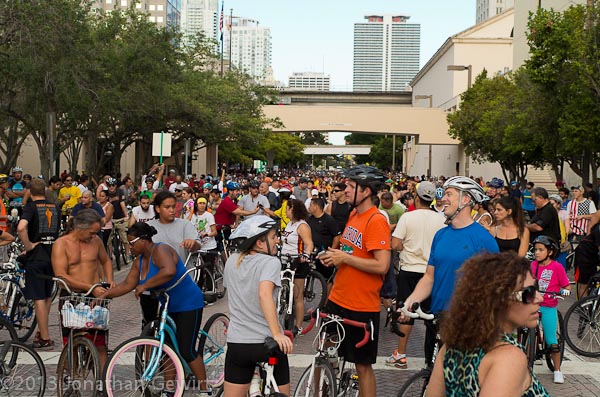 Another big crowd. This time we started near the front, which made the whole experience better as most of the crashes and sudden stops happened behind us. Also it's summer, so much of the ride took place when it was light enough to see the sights, including the more attractive female participants…
Whoops!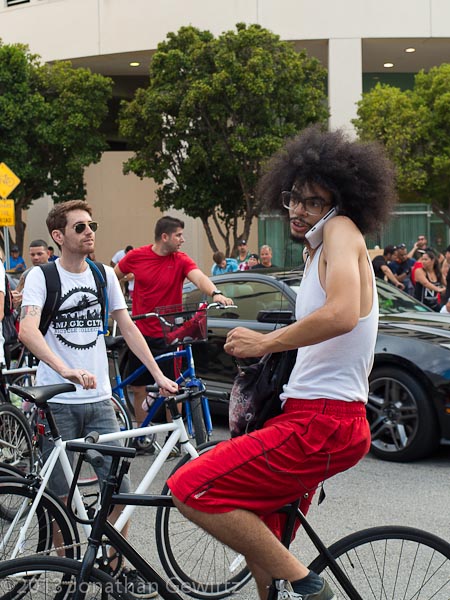 A remarkable number of the participants were having phone conversations, tweeting, texting and/or holding their phones up in the air to make videos as they rode. I am guessing a significant number of the motorists they were blocking were doing the same.
I was tempted to take photos or video during the ride but I figured I would probably crash, so I settled for taking photos at stops. Next time I'll take a smaller camera and maybe mount it on my helmet.
Fashion.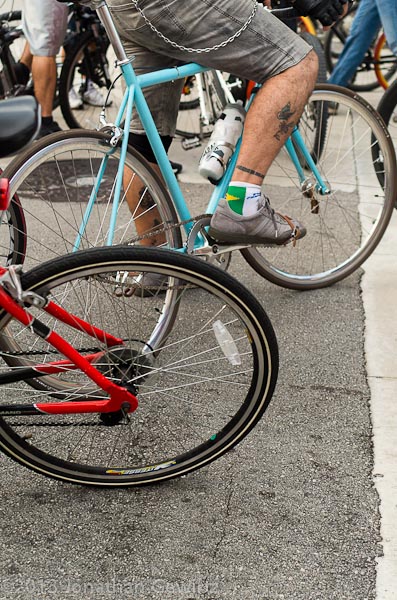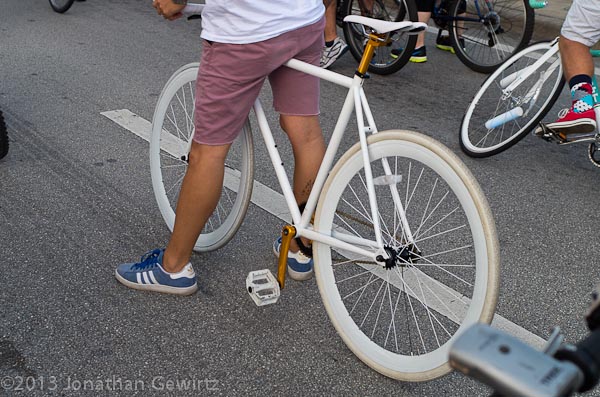 Ride paused in token concession to ordinary people in cars.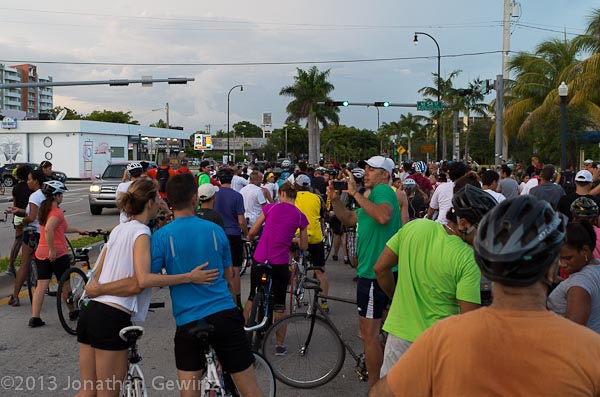 Drawbridge on Miami Beach causeway.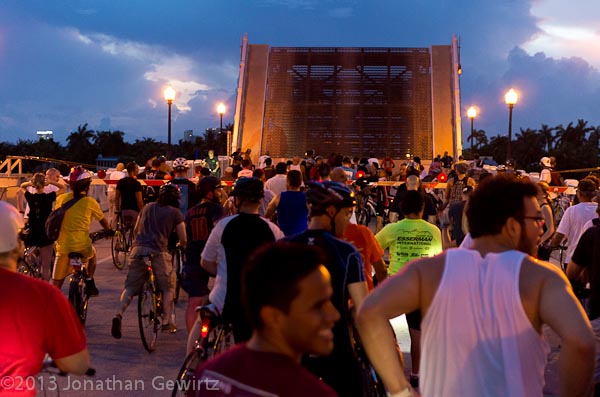 Looking back from the bridge.