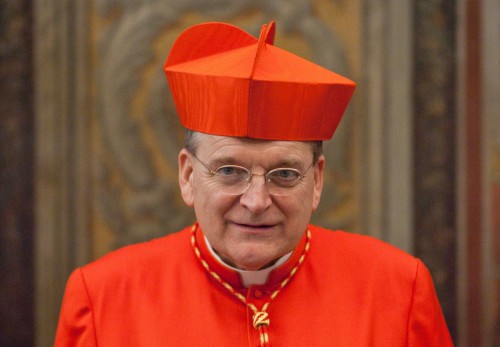 There was much discussion and speculation regarding the recent synod on the family, including a media-driven suggestion that the Catholic Church was going to change long-standing rules pertaining to sexual morality.
George Weigel has a good recent piece which clarifies matters.
The Church's diminishing appeal to men is a crisis which few have been willing to speak about bluntly. Cardinal Burke (pictured above) is an exception, as this piece shows.
One snippet:
"Sadly, the Church has not effectively reacted to these destructive cultural forces; instead the Church has become too influenced by radical feminism and has largely ignored the serious needs of men."
The truth will set you free.
Pope Francis, in one of his controversy-provoking interviews, mentioned that one of his favorite spiritual writers is Fr. Louis Lallemant. I found on the Internet, and read, The Spiritual Doctrine of Father Louis Lallement, which is indeed an excellent book. Recommended.
UPDATE:
I meant to include this list of ten really short prayers to say during the day.
A very good list, with good commentary.