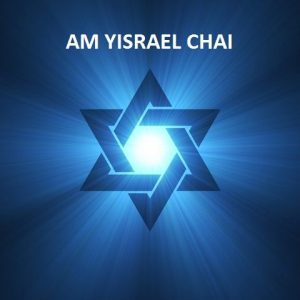 This is a long, old article about the Arab "refugees" in and around Israel (h/t – Architect Guy), but it's still a useful exposé of the maddening hypocrisy that created and enabled Arab terrorism in Israel.
What indeed? Arabs gorge on hate, they roll in it, they breathe it. Jews top the hate list, but any foreigners are hateful enough. Arabs also hate each other, separately and, en masse. Their politicians change the direction of their hate as they would change their shirts. Their press is vulgarly base with hate-filled cartoons; their reporting describes whatever hate is now uppermost and convenient. Their radio is a long scream of hate, a call to hate. They teach their children hate in school. They must love the taste of hate; it is their daily bread. And what good has it done them?

THERE is no future in spending UN money to breed hate. There is no future in nagging or bullying Israel to commit suicide by the admission of a fatal locust swarm of enemies. There is no future in Nasser's solution, the Holy War against Israel; and we had better make this very clear, very quickly.
A lot has changed since this was written over a half century ago, but sadly much remains the same. The system cemented in place to breed evil that ruthlessly murders innocent people generation after generation is flourishing. The United Nations and its international order are the enemy of Israel and the enemy of Jewish people. The Palestinian is not now a partner for peace and never was.
Related: The Smoking Gun: Arab Immigration into Palestine, 1922-1931
Like U.O. Schmelz, Roberto Bachi expressed some reservation about the virtual non-existence of data and discussion concerning migration into and within Palestine. He writes:

Between 1800 and 1914, the Muslim population had a yearly average increase in the order of magnitude of roughly 6-7 per thousand. This can be compared to the very crude estimate of about 4 per thousand for the "less developed countries" of the world (in Asia, Africa, and Latin America) between 1800 and 1910. It is possible that part of the growth of the Muslim population was due to immigration
Not only is it possible, but it's likely that much if not most of the population of Arabs that now identifies as Palestinian originated in outlying regions such as Egypt and Syria prior to the 20th century.
This was confirmed by Mark Twain in his book The Innocents Abroad about his Old World travels in 1867.
No landscape exists that is more tiresome to the eye than that which bounds the approaches to Jerusalem. Jerusalem is mournful, dreary, and lifeless. Palestine sits in sackloth and ashes Over it broods the spell of a curse that has withered its fields and fettered its energies… Palestine is desolate and unlovely… It is a hopeless, dreary, heartbroken land… [a] desolate country whose soil is rich enough, but is given over wholly to weeds – a silent mournful expanse… A desolation is here that not even imagination can grace with the pomp of life and action… We never saw a human being on the whole route… There was hardly a tree or a shrub anywhere. Even the olive and the cactus, those fast friends of the worthless soil, had almost deserted the country.
Regardless of where the Arabs say they came from or think they came from or what they think they deserve, Jews have lived in the Land of Israel for over 3000 years. They have a claim to the land that stretches back long before Arabs even existed. The Jews of Israel took a barren and desolate desert and turned it into an oasis in the middle of a region otherwise cursed with war, strife, and misery. Israel thrives now while the Arab world is imploding. Israel lives and always has and always will.