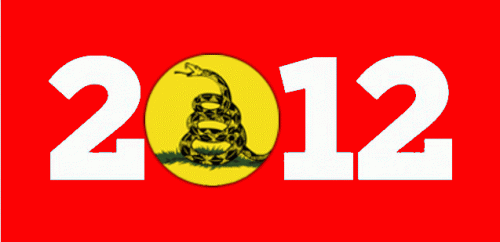 Nice.
Please spread this widely. I am already seeing the Obama 2012 logo all over the place. We need to counteract it with our own powerful memetic superweapons.
(In this post I asked for a hack of the Obama poster, and "ambisinistral" from Flares into Darkness sent several versions. Thanks, dude. You da man. See also three other versions below the fold. I like the one above best.)
UPDATE: This is the new and improved version.
UPDATE II: (Please note bleg to turn this into real stuff.)
UPDATE III: Gadsden 2012 Stuff Now Available!