Inside the Hearts and Minds of Arab Youth
What I found interesting: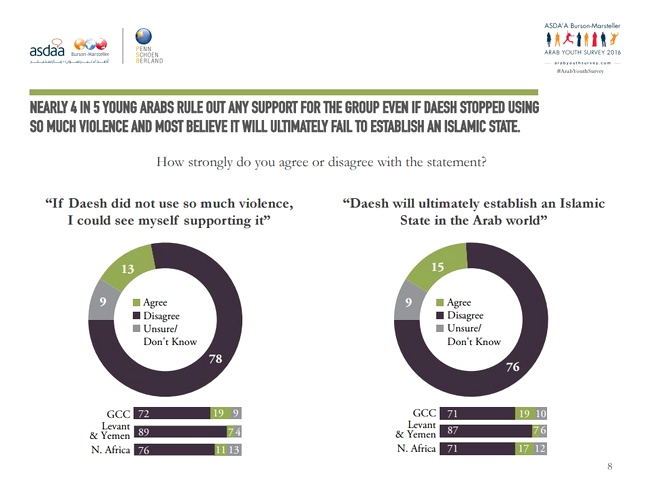 Daesh/ISIS does not resonate with many young Arabs except in the wealthy GCC countries. It has the weakest support in the areas where it is most active. Reason: In the Levant and Yemen, they have to live with it. In the GCC it is merely an ideological position, a virtue signal.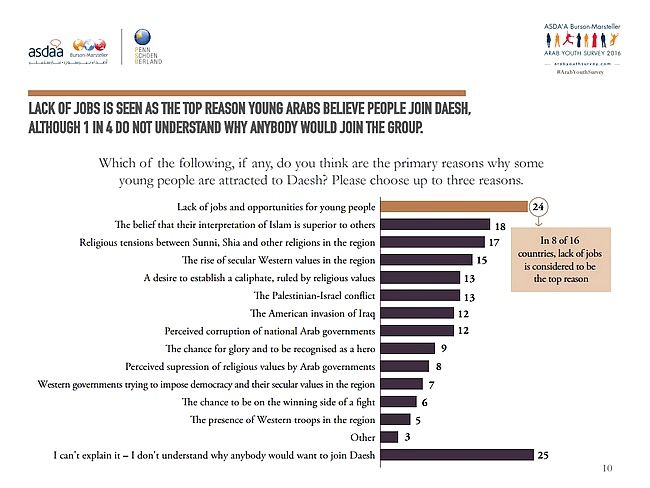 This is the most disturbing finding to me. It reveals an inability to face the calls for violence inherent in islam itself. This is reality denial as learned from Western Leftists. For them, everything is explainable through Marxist theory. There is lots of unemployment in Romania, in Michigan, in Mexico. We see nothing like Daesh/ISIS. It is cultural, a product of islam, and until that is faced and dealt with the violence will continue.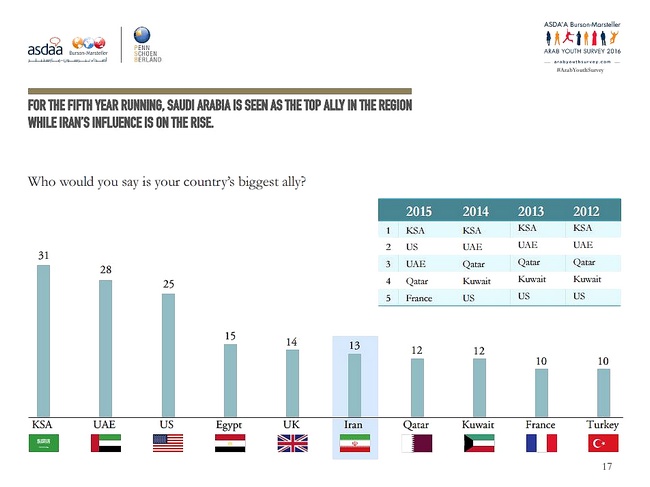 This result was the most surprising to me. Which is why it's useful to read things like this. I would've expected more resentment towards the KSA since that is what I've read in the media. And I'm surprised that the USA is seen as an ally by so many Arabs. What happened that raised the position of the USA post 2014, the withdrawal from Iraq? Because that hasn't worked out too well in Iraq itself…
Iraq will now continue to be a long term problem for the USA. After Bush and Petraeus and lots of American blood and treasure finally had Iraq relatively stable, Obama threw it all away.