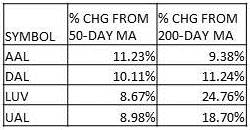 Although the false alarms might continue for a few more weeks, we have obviously transitioned into the lessons-learned phase of the Ebola non-outbreak in the US. I will list those lessons below, but first, a useful summary of a talk I attended on the evening of Tuesday the 4th.
[Readers needing background may refer to the earlier members of this series, Don't Panic: Against the Spirit of the Age; Don't Panic: A Continuing Series; and Don't Panic: A Continuing Series – Ebola or Black Heva?]
The venue was the Johnson County Science Café, a monthly forum sponsored by Kansas Citizens for Science. Johnson County is, by some measures, the wealthiest county in the country outside of the DC and NYC metro areas; greatly simplifying, this is a product of a somewhat unique combination of blue-state salaries and red-state cost of living. Kansas Citizens for Science was founded in the wake of upheavals on the Kansas Board of Education, which resulted in the initial imposition of, and subsequent drastic changes to, science-curriculum standards for public primary and secondary schools for ~300 school districts half a dozen times between the early 1990s and mid-2000s. The most famous was a 1999 board vote to remove key questions about the historical sciences (including astronomy, geology, and paleontology) from assessment testing, but there were several others which either re- or de-emphasized those sciences as the makeup of the board fluctuated with each election. After a decade and a half of chaos, as of now the board is relatively quiescent – its makeup was ironically substantially unaffected by this month's wave election – and teaching and testing of the historical sciences is in place. I know several of the key personalities involved, and could certainly tell some interesting stories, but that controversy is not the subject of this post.