Posted by Michael Hiteshew on 31st January 2016 (All posts by Michael Hiteshew)
In 1950, amidst the UFO hoopla that was sweeping the world, Italian physicist Enrico Fermi posed a simple question, Where are they? By that he meant with lots of people making the argument that in a universe full of stars presumably with planets there should be lots of intelligent life out there. That seems plausible. So, he wondered, how come there isn't a shred of evidence for it? After all, if we lived in a city full of people, wouldn't we see them or at least see evidence of them being there? So why don't we?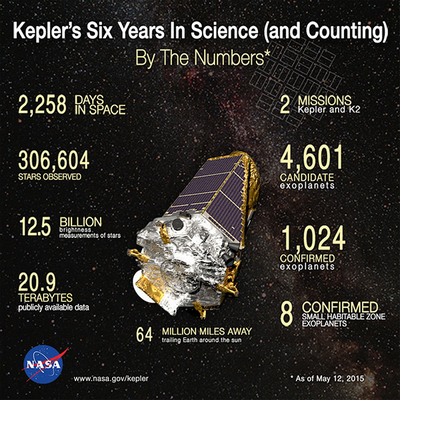 In 1961 astronomer Frank Drake, interested in that very question, made an estimate of how many intelligent civilizations should exist inside our galaxy. The Drake Equation has seven terms, each a guess, from how many stars are born per year and how many of those have habitable planets through how many of those planets have developed technologies (like radio) that allow them to be detected. In 1961 there was not enough data to give reliable estimates to any of the terms. In the intervening 50 years we've accomplished enough basic research to apply actual values to the first few terms.
The Milky Way produces about seven new stars per year. Virtually every star forms within a disc of gas and rock/metal dust called a protoplanetary disc that eventually condenses into planets. According to research derived from data collected by the Kepler spacecraft, at least 22% of Sun-like G type stars have an Earth-like planet in the habitable zone, the habitable zone being defined as the distance at which water neither boils off or is continuously frozen. Result: the number of habitable Earth-like planets in the Milky Way is at least 50 billion.
Posted in Science, Space | 22 Comments »