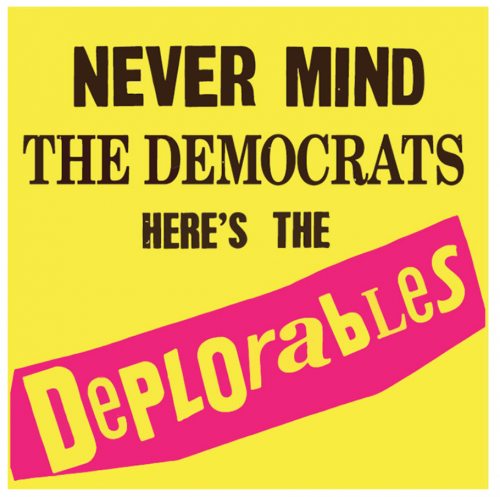 The very awesome Sabo is interviewed in the very pathetic Guardian. Bravo to him for going into the den of the enemy. They did not land a glove on him, though they tried in their feeble whining way.  
Sabo has a punk rock sensibility, which the above image from him demonstrates. Those of us of a certain age and youthful inclination will recognize it right away.
Sabo is responsible for many images that attack the left with a scurrilousness and force that is wholly appropriate to the scale and malice of the provocation. Sabo is famous for putting up posters all over Los Angeles which affront the lefty sensibilities of the inhabitants — Like this one: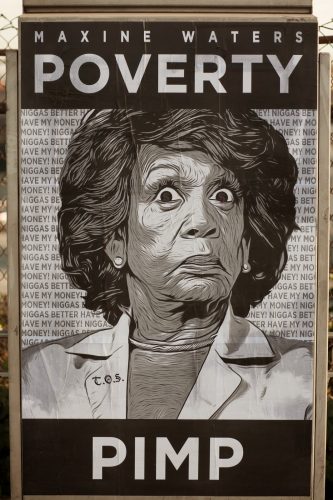 His website, Unsavory Agents, is here. He does good, and funny, work. You may want to buy some of his stuff.