Little noticed by many, but SpaceX has moved another step towards a Mars landing (from Nasa Spaceflight).
SpaceX has entered into an agreement with NASA for a Dragon mission to Mars, set to take place as early as 2018. Known as "Red Dragon", the variant of the Dragon 2 spacecraft will be launched by the Falcon Heavy rocket, ahead of a soft landing on the surface of Mars. The mission is also part of an agreement with NASA to gain further data on Mars landings.
Getting mankind to Mars was the original purpose for the creation of SpaceX. Everything they have done, from building the Falcon rocket to creating the commercial launch service, has been to lay the technological and financial foundation for putting people on Mars, permanently. The next developmental step is to build and test the Falcon Heavy, a three booster version of the Falcon rocket.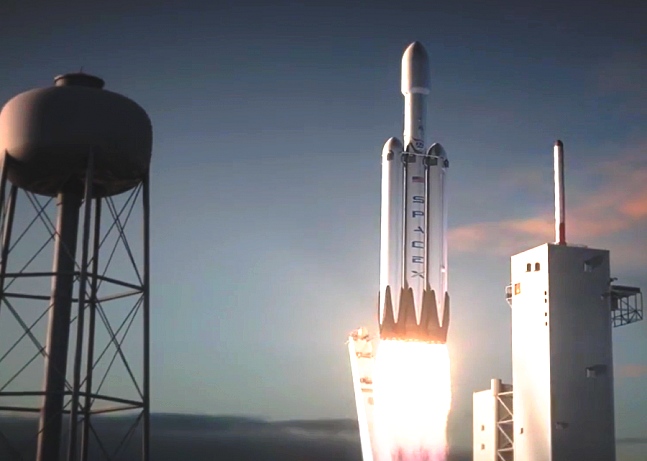 Falcon Heavy will generate over 5 million pounds of thrust from 27 Merlin engines (9 engines x 3 cores) and have a payload of 119,000 lb to LEO and 30,000 lb to Trans-Mars Injection orbit (TMI) and 26,000 lb direct to Mars. Launch cost, minus payload, is expected to be around $90 million. According to Elon Musk, "Falcon Heavy will carry more payload to orbit or escape velocity than any vehicle in history, apart from the Saturn V moon rocket." Falcon Heavy is expected to debut this year and make its maiden voyage from Vandenberg AFB. According to their agreement with the USAF, certification to carry national security payloads will occur after 3 successful flights and 2 successful consecutive flights.