Posted by Michael Kennedy on 13th November 2013 (All posts by Michael Kennedy)
I don't want to wear out my welcome with posts but this is a topic that has interested me for many years. When I retired from practice, I spent a year at Dartmouth trying to learn how we can improve health care delivery and reduce cost without reducing quality.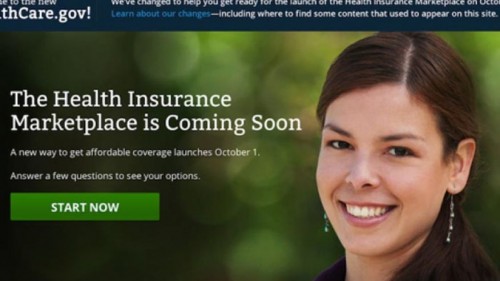 The Obamacare web site now has lost its happy photo of the Obamacare girl. The fact that she is a non-citizen seems appropriate. The web site is supposed to be fixed by November 30. Will that happen ? Well, maybe not.
On Friday, the man tasked with the digital fixes said the site "remains a long way from where it needs to be" as more and more problems emerge.
"As we put new fixes in, volume is increasing, exposing new storage capacity and software application issues," Jeff Zients told reporters on a conference call.
And at Tuesday's White House Press Briefing, Press Secretary Jay Carney again said there was "more work to be done" on repairing HealthCare.gov.
Carney, along with Zients and other administration officials, have repeatedly said the November 30 deadline is to get the health care website working for a "vast majority" of Americans looking to enroll in the Obamacare exchanges.
So, what happens December 2, the Monday after the "glitches" are fixed ? First, they won't be fixed. The contractor that designed the program, not just the web site, has a terrible record.
Posted in Advertising, Big Government, Civil Society, Economics & Finance, Health Care, Leftism, Medicine, Obama, Politics | 11 Comments »